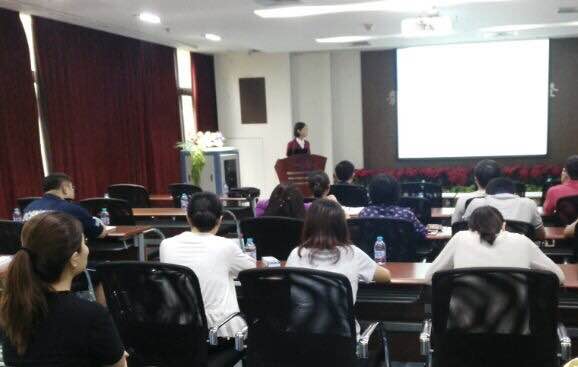 On August 31, 2017, Patent Attorney Dr. Xuejun ZHU from Beijing SUNHOPE was invited to give a lecture on "Suggestions of the drafting of a patent application from the viewpoints of patent prosecution and enforcement procedure" at Institute of Microbiology, Chinese Academy of Sciences. 
In this lecture, Dr. Zhu presented the notes and suggestions for drafting under the consideration of eligibility, protection scope, the maintenance and enforcement of the patent right by explaining several substantial regulations associated with granting of a patent right under Chinese Patent Law and the basic principles for judging the patent infringement under the Interpretations of the Supreme People's court.  She also shared some guide cases from the Patent Reexamination Board and the Supreme People's Court with the scientist and IP managers in CAS.
The lecture of Dr. ZHU generated enthusiastic discussions.